Construction Drawings
Are you an architect who needs someone to draft your construction document drawings? If yes, then I can help you.
My Offering
Construction documents (CDs) are created by the Architect of Record on behalf of the owner. They depict the designed structure and identify the quantities, qualities, and relationships of all materials required to construct the structure. They also in part define the contractual obligations of all parties involved in the project.
Furthermore, construction documents are used to obtain project bids, which essentially are project cost estimates from contractors. The CDs are later used by the awarded contractor to obtain price quotes from his subcontractors.
The Architect of Record oversees and directs the creation of construction documents, and the CD drawings are often times put together by his drafters. This is where draftingservices.com comes in. - You as the Architect of Record can oversee and direct the creation of your construction documents, and I can assign my drafting team to put together your CD drawings, if your drafters are unavailable for any reason. This way your projects can keep moving forward.
Samples
Below is a residential and commercial sample project.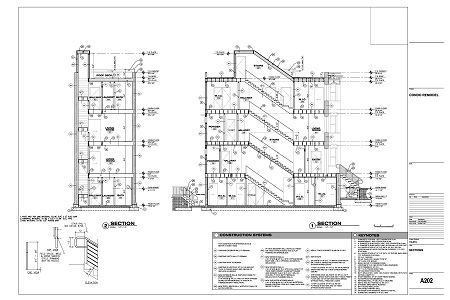 A Washington DC townhouse. Click image to launch PDF.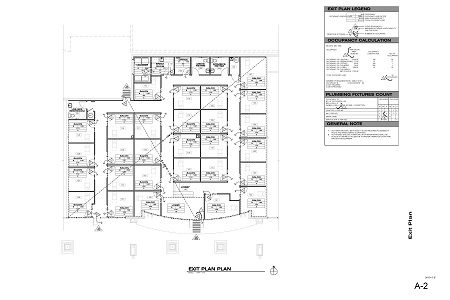 A hair salon. Click image to launch PDF.
Contact
If you're ready to discuss CD drafting work, then please call me now at: 718.441.3968 or email at: brian@draftingservices.com
Clients Have Commented
... Thank you many many times for completing all this work so fast. Jay E. Butler, PE, February 26, 2009
... with all the great work you have done for us. Nolan R. Rogers, Turner Construction Company, April 8, 2010
... Thanks for the fast work. Adele Finer, AIA, LEED AP, July 28, 2010