Building Exterior Elevation Drawings
A 2D building exterior elevation drawing is typically drawn as an orthographic projection of the face of an existing building. (For information on 3D drawings, please visit: 3D Laser Scanning.)
The level of detail contained in a building elevation drawing is dependent upon the scope of work. The scope of work for every project is different, so one project may call for a high level of detail, while another project may not.
The Procedure
The procedure to create building elevation drawings is a simple two-step process. The first step involves field work. In the field rough hand sketches are created of a building's facades, and then measurements and photos are taken of the facades.
The second step involves computer work, which is typically not done in the field. In short, the field information is used collectively to create diagrammatic CAD drawings of the building faces.
Definitions
"Facade" is another term for "building face" or "building elevation".
"Diagrammatic" is another term for "semi-scale" or "proportional". The focus of diagrammatic drawings is the relationship of the parts, with respect to the whole.
Samples
Some of my facade drawings can be found at my Portfolio page here and at my blog here. Also, videos of some of my project locations can be seen at my Google+ page here.
Click on the image below to see the exterior elevation drawings of the house pictured.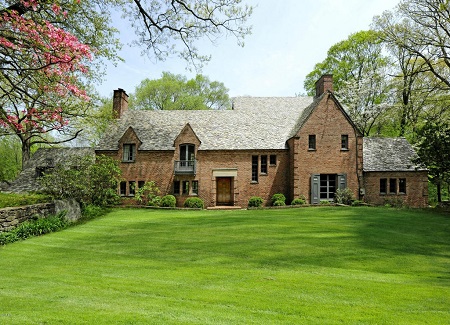 Detailed facade drawings of the house pictured.
Contact
If you're in need of multistory building or residential house elevation drawings, then please feel free to call the New York City based consultant Brian M. Curran today to discuss your project with him. Call now at: 718.441.3968 or email at: brian@draftingservices.com
Clients Have Commented
... Thank you many many times for completing all this work so fast. Jay E. Butler, PE, February 26, 2009
... with all the great work you have done for us. Nolan R. Rogers, Turner Construction Company, April 8, 2010
... Thanks for the fast work. Adele Finer, AIA, LEED AP, July 28, 2010